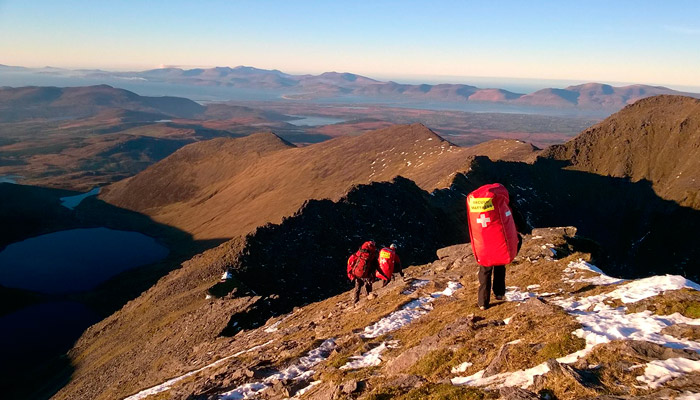 At 13:45 Wednesday afternoon, Nov 30th, Kerry Mountain Rescue Team were called out to an incident on Corrán Tuathail. An English woman in her 40's had slipped and fallen whilst descending Central Gully with her climbing partner.
With the assistance of Rescue 115 Coastguard Helicopter, equipment and rescue personnel were airlifted onto the mountain from Ard na Locha in the Hags Glen. Having abseiled from near the summit, members of the team treated the casualty at the scene of the incident for head and suspected spinal injuries, before beginning a long stretcher lower covering over 2,400ft of vertical descent over extremely difficult terrain.
The casualty was then brought by team landrover from Ard na Locha to Kissane's Cottage, where she was transferred to a waiting ambulance and brought to Kerry University Hospital for further treatment.
The callout concluded at approximately 22.00. 30 members of KMRT were involved in the rescue operation.