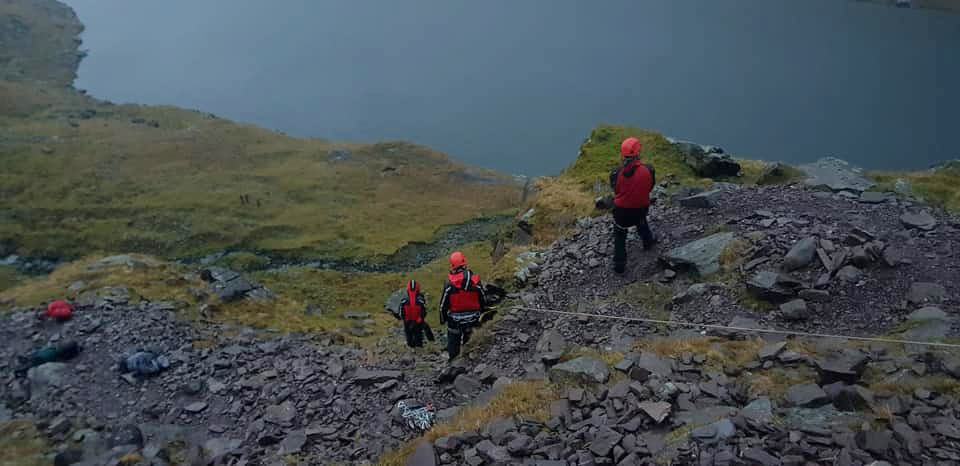 CALLOUT – Carrauntoohil, 28th December 2018, Rescue of cragfast walker.
A well-equipped solo walker became cragfast while descending the lower slopes of Carrauntoohil. Although there was no mobile phone signal present at the location, he was carrying a 406MHz personal locator beacon (PLB) which he activated. This transmitted a distress signal (along with co-ordinates) which was picked up by satellite and relayed initially to a co-ordination centre in Houston, Texas. They passed the details to MRSC Valentia, who in turn contacted Killarney Gardaí and KMRT were mobilised.
The walker was quickly located and roped to safety in fading light.