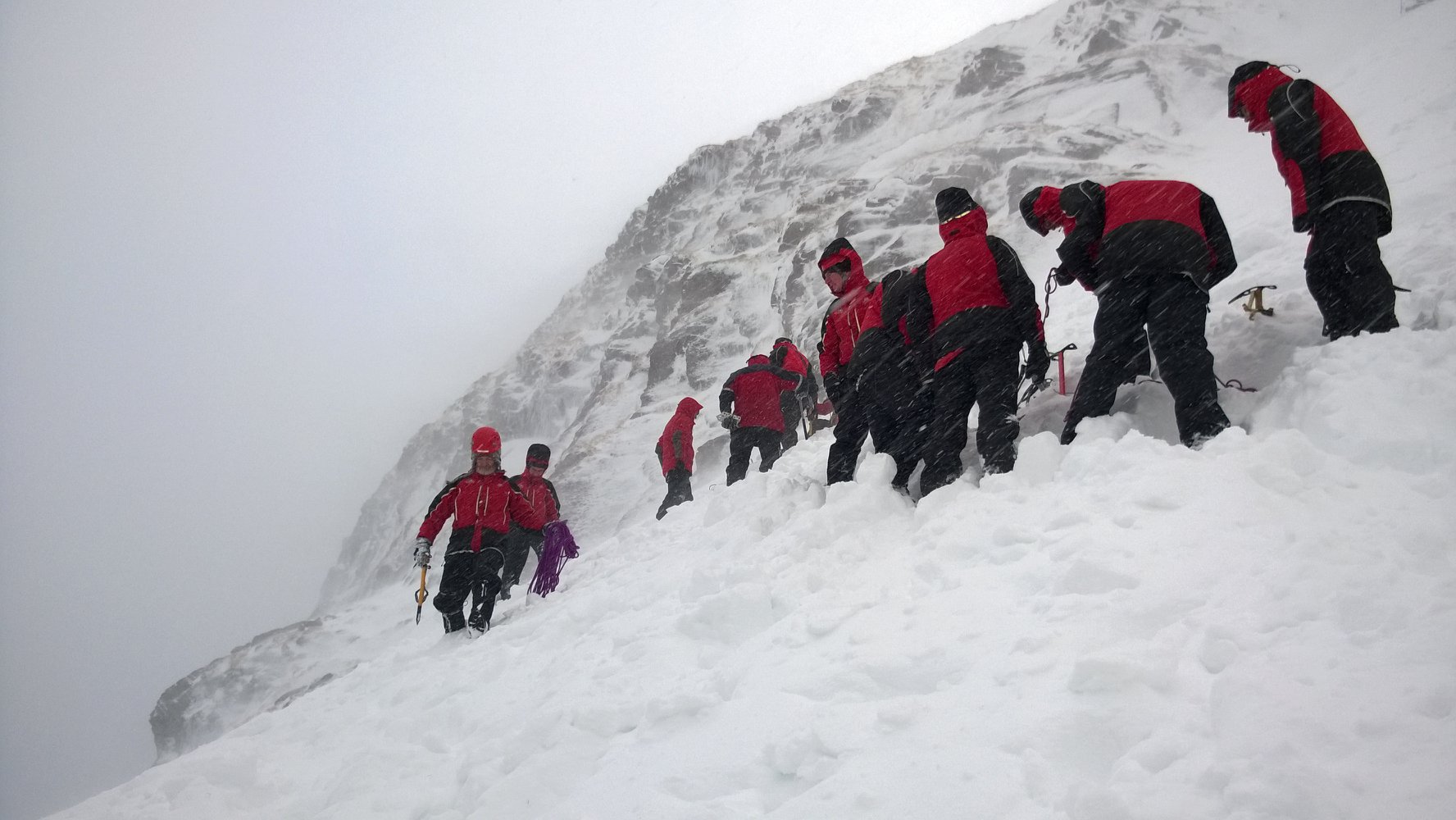 2018 has been a busy year for Kerry Mountain Rescue Team with 45 callouts to date. The callouts have ranged from search and rescue to medical assistance and recovery operations in and around the mountain ranges of the southwest. See attached summary of recorded statistics since January 1st 2018.
2018 KMRT year in numbers
Responses to calls for assistance: 44
People assisted: 67
Fatalities: 7
Rescue hours: >2400
Team training hours: >2000
Volunteer members: 35
Team training sessions during the year have focused on the traditional aspects of casualty care and search and rescue in upland areas, along with the introduction of some new technical equipment to improve rope safety systems.
During the year the Team was honoured to be a joint recipient of the prestigious Hugh O'Flaherty Humanitarian Award.
At our recent annual Christmas gathering a special presentation was made to those team members with in excess of 25 year's service. Among those individually honoured were Maureen Chevens and Maureen O'Reilly, affectionately known as 'The Two Maureens'. The Maureens were an integral part of the team for many years, assisting with the co-ordination of rescue operations and painstakingly recording all rescue events, timelines and communications.
We would like to extend a sincere thanks to all those who have donated funds to the team over the year. The team relies heavily on donations to meet our annual running costs and we very much appreciate the effort that donors and fundraisers make in this regard.
Finally KMRT would like to wish you all a very Happy Christmas and best wishes for 2019! Nollaig Shona daoibh go léir.